Turkey: Prep the day before.
Use a dry brine (or cure) instead of a wet brine, this way you won't have to find a massive container for your turkey and the skin will be extra crispy.
Pro-move, break down your bird into its major sections (breast, wing, leg, thigh). Doing this will shorten the cooking time and helps save space in the oven. You can then save the carcass for stock that can go toward your gravy.
Plan one pound of turkey person. One and a half, or two if you have big eaters.
Frozen turkeys need to be thawed thoroughly before cooking. 24 hours per 4.5lb in the fridge, or 30 min per pound in a cold water.
Allow turkey to reach room-ish temperature before placing in the oven. This will help your turkey cook evenly.
Be sure to keep you cooking surface clean.
Sweet Potato Casserole: The casserole can be made a day before.
Use oatmeal topping or candies nuts to vary the texture.
Vanilla extract gives a sweetness to the casserole without adding extra sugar.
Mashed Potatoes:
Use unsalted butter when mashing in order to control the saltiness more effectively.
Leave some skin on the potatoes, they good flavor and nutrients.
Use a waxy potato like Yukon or Russets.
Secret tip, use browned butter. It will bring your mashed potatoes to the next level.
Cranberry Sauce:
Don't go for the canned stuff, fresh cranberries are easy to work with and provide a better flavor.
Dark brown sugar will give the sauce a deeper flavor than white sugar.
Cook down the sauce further to thicken and use it as jam.
Green Bean Casserole:
Use canned green beans
This is a dish where you can get away with every item being store bought.
Can be made ahead and easily reheated. Wait till you are reheating to put the onion toppings on.
Stuffing:
Leave your bread out a day to stale up. This gives it texture and structure.
Don't put your stuffing in the turkey. This slows down the cooking time of the bird and often makes really gummy and mushy stuffing.
Cornbread stuffing is a fun alternative to regular bread.
Rolls and Biscuits:
Opt for a trustworthy boxed or canned option.
Pop in the oven toward the end of your cooking process so they can be warm for the table.
Mix melted butter with parsley, garlic, and black pepper to baste on the rolls.
Gravy:
Use the pan drippings from your turkey to make the roux.
Season towards the end of making the gravy.
Serve with a ladle to prevent excess spillage.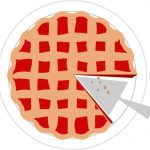 Pie:
Let the pie sit for about 30 min after cooking in the oven. Doing so will yield a well formed, sturdy slice.
Unless you're a pie master, go for the premade frozen crust.
Canned pumpkin puree is the most effective option. The adventurous soul may want to make their pie from scratch. In that case, find a small pumpkin, they contain more sugar.
Granny smiths are the classic pie making apples, but Golden Delicious and Pink Lady apple are also excellent.
Other tips:
Invest in a thermometer probe to ensure accuracy in cooking meats and avoid an over done bird.
Everyone should bring a dish. Friendsgiving is best when everyone can contribute!
Plan on taking it easy afterwards, this is good "take a nap" food.